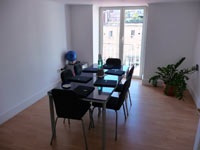 The Law Firm de Marco-Della Rocca, operating on national and and international business also through a network of correspondents, is able to provide with customer advice and care with regards to all the fields related to the business.
In addiction to the traditional legal assistance services:
- before civil, administrative, tax and criminal courts;
- in national and international arbitrations;
enhanced by telematic accessibility of all judicial Offices and databases (Register of Companies, Real Estate Register, Register of Protests MTA), the Firm provides extrajudicial advisory and legal assistance service.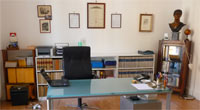 The services issued by the Firm include, with the necessary international connection, the following areas:
- commercial insurances;
- private and non-profit associations;
- banking and finance (also with reference to the OTC operations);
- competition (also with reference to lawful agreements between competitors and restrictive agreements);
- contracts and procurement (with particular attention to special sectors);
- real estate;
- publishing (accreditation procedures and legalization of the culture);
- intellectual property (with the acquisition of general and special powers of attorney to manage trademarks and patents);
- industrial relations;
- liability (claims in railway, maritime, aeronautical and land);
- companies (redaction statutes, meeting's report, sales of shares,  shareholder's agreements, collaboration agreements and meeting capital of different nationalities, M&A, acquisition of special and general power of attorney for representation in Italy of foreign capital, due diligence, management of registered offices and election of domicile to be inserted in any agreement);
- shipping and transports by sea, air, land.
For customers that are natural persons, the firm provides judicial and extrajudicial advice and assistance, even in family law and private relationships.